04 Apr 2023
Mitsubishi Heavy Industries and Osaka Gas to Explore CO2 Transport for CCS Value Chain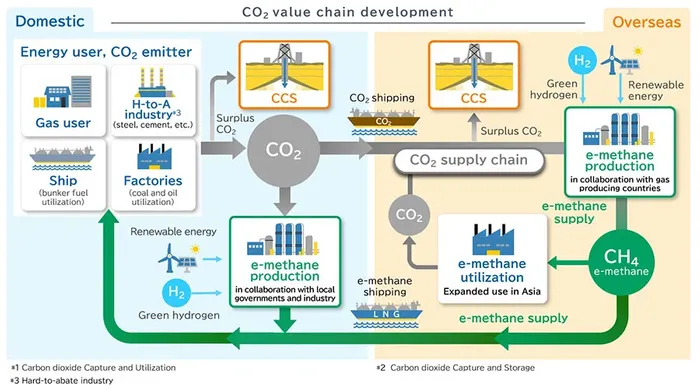 Mitsubishi Heavy Industries (MHI) and Osaka Gas have signed an agreement to conduct a feasibility study on a project to develop a CO2 value chain for carbon capture, utilisation, and storage (CCUS).
The agreement entails transporting CO2 captured in Japan overseas. The CO2 will be used to produce e-methane, synthetic gas produced through methanation, and storing it underground.
Using Osaka Gas's expertise in e-methane production and CO2 storage and MHI's extensive work in CO2 capture, liquified CO2 maritime vessel transport, and CO2 management, the project aims to establish an efficient CO2 value chain.
The companies will assess ways to capture CO2 emissions from hard-to-abate industries such as steel, cement, and chemicals and transport liquified CO2 using ships.
Additionally, the project aims to expand its CCUS scheme through the trade and transfer of CCUS's environmental value quantified by CO2NNEX, a digital platform developed by MHI and IBM Japan for visualising the CO2 value chain, the companies said in a press release.