01 Aug 2022
Middle East May Become a CCS Global Leader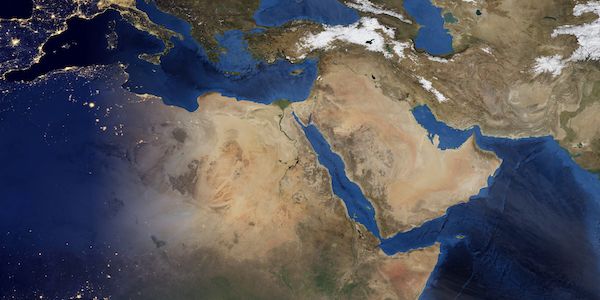 The Middle East could become a global leader in capturing, storing and using C02 in enhanced oil recovery. Mitsubishi heavy Industries Ltd. (MIH) projects the market in the region at 50 million mt/ year in a decade based on steps led by the UAE, Saudi Arabia and Bahrain.
MHI is set to capture CO2 from Aluminium Bahrain's (Alba) smelter and to conduct a feasibility study on deploying MHI technology to capture Co2 from an Alba power plant flue gas.
The projects could ultimately capture 500,000 to 1 million mt/ year of carbon sometime in the 2030's, said Emmanouil Kakaras, head of the energy transition business in Europe and the Middle East for MHI in an interview with S&P Global Commodity Insights.
MHI's forecast for 50 million mt/year in a decade compares with a global 80 million mt/year for 2030 estimated by S&P Global Platts Analytics and the International Energy Agency's view based on stated policies for 89 million mt/year in 2030. "Our 80 million is based on commercially viable announced projects across various end use sectors ranging from EOR to oil refining to power generation and does not include significant levels of speculative CCUS capacity," Mark Mozur, manager of future energy outlooks for Platts Analytics, said.
The Global CCS Institute claims the UAE and Saudi Arabia already accounted for 10% of global annual capture in 2020, at 3.7 million mt/year, and forecasts the Gulf Cooperation Council states could alone have a total of 60 million mt/ year by 2035.
"We are in the beginning of this journey in the region, but the region is taking bold steps," Kakaras said. "I am confident this region will become one of the major CO2 hubs. Being an oil and gas region, it's a natural evolution. On the storage side, it's picking up speed. There will be worldwide CO2 hubs able to receive CO2 and store it."
Steps TakenSaudi Arabia is developing receiving infrastructure for permanent CO2 storage which includes pipelines to send carbon miles away for storage. The UAE'S Abu Dhabi National Oil Co. plans to expand the capacity of its carbon capture program six times by capturing CO2 from its own gas plants, with the aim of reaching 5 million mt/ year of CO2 by 2030.