20 Mar 2023
EU Sets Target for Underground CO2 Storage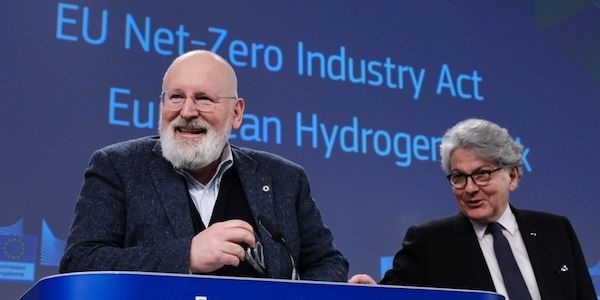 The European Commission on 16 March laid out a target to enable an annual carbon capture storage capacity of 50 million tonnes by 2030.
In the Commission's Net-Zero Act revealed on 16 March, carbon capture was included as one of the key technologies for the energy transition.
The Act also included a legally binding goal of achieving a yearly CO2 injection capacity of a minimum of 50 million tonnes of CO2 by 2030.
A senior EU Commission official emphasised that the act obligates oil and gas producers to contribute to that target, commenting that fossil fuel companies have the expertise and assets to provide storage sites, reported Euractiv.
The EU estimates that it will capture and store 80 million tonnes of CO2 by 2030 and reach 300 million tonnes in 2040. To meet its goal of reaching net zero by 2050, the EU would need to capture up to 550 million tonnes of CO2 per annum.
But the EU is met with the challenge of identifying available CO2 storage sites, which it puts down to a lack of coordination between member states.
The new proposed policy requires EU nations to publish data showing where CO2 storage sites can be permitted and updates on CO2 storage projects within their borders.
Earlier in March, Denmark enabled cross-border CO2 storage in a world first; CO2 from Belgium was shipped and injected into a depleted oil field under the Danish North Sea.
Related: CCS Project Injects Carbon Dioxide Under North Sea in World First