DOE Funds Research on Capturing Carbon in 3D Printed Building Materials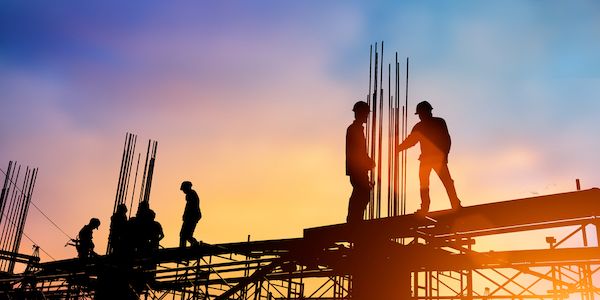 The U.S. Department of Energy (DOE) has offered Oregon State University in western USA and Sandia National Laboratory a three-year $540,000 grant to study capturing carbon dioxide from industrial emissions and sequestering it in a mineralised form in 3D-printed building materials.
OSU College of Engineering is teaming up with project researchers from Sandia, the Indian Institute of Science, and the Indian Institute of Roorkee. They also have two industry partners, Graymont and Verdant Building Alternatives.
The researcher's aim is to significantly reduce emissions from the construction sector, which is one of the biggest CO2 emitters.
Civil Engineering Assistant Professor at the OSU College of Engineering, Pavan Akula, said:
"The construction industry is responsible for generating 13% of global CO2 emissions," he said. "In recent years, 3D-printing technology for concrete has been gaining popularity in building construction as it is a more sustainable alternative – it reduces both waste and transport costs. However, most 3D printing of concrete still relies only on traditional materials that are really carbon intensive."
The most common type of binder used in concrete is Portland cement, which is produced by mining, grinding, and heating clay and limestone in industrial kilns to temperatures as high as 2,820 degrees Fahrenheit (1,548 degrees Celsius approximately).
"We plan to capture CO2 emitted from the lime and cement industries and develop sustainable binders capable of storing and mineralizing the captured CO2 in printed building components such as walls," Akula said. "Our project aims to develop technologies and materials that can significantly reduce the carbon footprint of materials used in 3D printing."
With the demand for concrete on the rise due to global trends toward urbanization, it is vital to find solutions for the construction industry, emphasised Akula
"Shrinking the carbon footprint of cement-based construction materials is imperative if we're to hit decarbonization and climate targets set by the Paris Agreement," Akula said.
Source: Oregon State University