13 Mar 2023
CCS Project Injects Carbon Dioxide Under North Sea in World First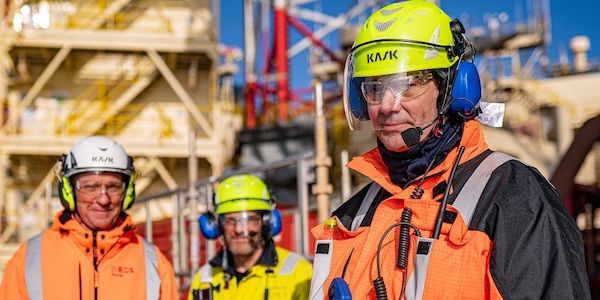 A consortium of energy companies and academics behind Project Greensand has achieved a world first, capturing, transporting and injecting CO2 into storage 1800 metres below the seabed of the Danish North Sea, reported Power Engineering International.
The carbon dioxide was taken from the INEOS Oxide plant in Belgium and stored in the depleted INEOS-operated Nini oil field. The consortium behind Project Greensand consists of 23 organisations led by INEOS and Wintershall Dea, was supported by the Danish state's Energy Technology Development and Demonstration Program, and aims to demonstrate the feasibility of subsea CO2 storage, with the ultimate goal of meeting the Danish 2045 net zero target.
European Commission President Ursula von der Leyen said: "This is a big moment for Europe's green transition, and for our cleantech industry – the first ever for carbon capture and storage in Europe.
"You are showing that it can be done. That we can grow our industry through innovation and competition, and at the same time, remove carbon emissions from the atmosphere, through ingenuity and cooperation. This is what Europe's competitive sustainability is all about."
Crown Prince Frederik of Denmark attended the ceremony in Esbjerg, marking the successful storage. By 2030, Project Greensand intends to store up to eight million tonnes of CO2 annually in the Nini field area, as the European Commission estimates the EU will need to store up to 300 million tonnes of CO2 each year by 2050 to meet its climate goals.
Hugo Dijkgraaf, Chief Technology Officer at Wintershall Dea, said Project Greensand "proves that carbon capture and storage is a viable way to permanently store CO2 emissions under the North Sea. It has a crucial role to play in reaching net zero in Denmark, Europe and beyond."
Other members of the consortium include the National Oceanography Centre, AKER Carbon Capture and Ramboll.
Photo credit: INEOS Energy