06 Mar 2023
1PointFive to Establish Carbon Capture and Sequestration Hub in Texas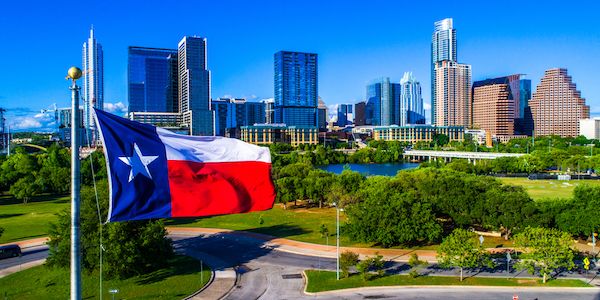 Carbon capture, utilisation and sequestration firm 1PointFive has leased 55,000 acres of land along the Texas Gulf Coast to develop a carbon capture hub.
Working with its parent company Occidental, the firm will develop the site with a capacity to store approximately 1.2 billion metric tonnes of CO2.
The site called the Bluebonnet Hub spans three counties: Chambers, Liberty and Jefferson counties which are near refineries, chemical plants, and manufacturing facilities along the Gulf Coast from Beaumont to Houston.
The site is due to be operational in 2026 and will make it possible to securely store captured CO2 in saline formations not used for oil and gas production.
Jeff Alvarez, 1PointFive Sequestration President, said the company aims to offer carbon-intensive industries solutions to slash their carbon emissions.
"This hub is located between two of the largest industrial corridors in Texas, so captured CO2 can be efficiently transported and safely sequestered. Rather than starting from scratch with individual capture and sequestration projects, companies can plug into this hub for access to shared carbon infrastructure," he said.
1PointFive has completed drilling a stratigraphic test well and subsurface assessment to characterize the site's ability to securely store CO2 and expects to apply for two Class VI permits in 2023.